Installation of a modem driver
When you have attached the modem to the computer, you can install the GSM modem driver on your computer's operating system.
Professional, high quality modems allow a simple installation of the modem driver. For the Wavecom modem, for instance, a Standard 56000 modem driver can be installed. If you have a different sort of modem, the steps described below will be more complicated. Then you will have to select the driver provided by the manufacturer of the mobile phone or data cable when selecting the driver during the installation procedure.
Select Start Menu / Settings / Control Panel / Add hardware to open the Add Hardware Wizard window (Figure 1).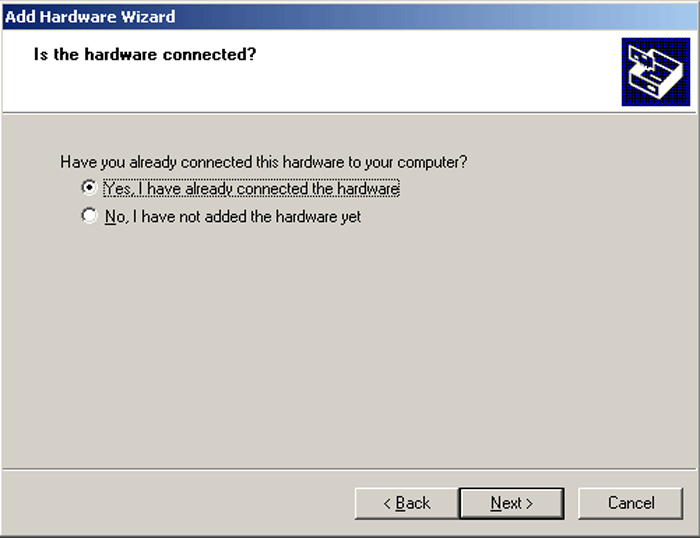 Continue to install the standard modem driver by selecting Add a new hardware device (Figure 2).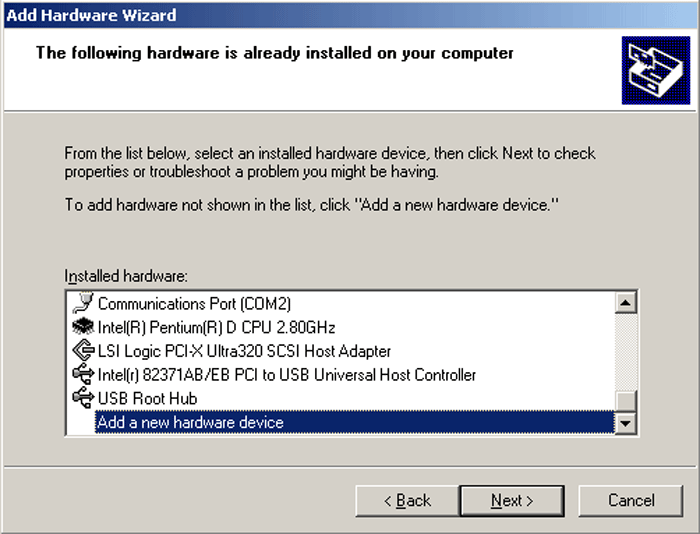 Select the Advanced mode (Install the hardware that I manually select from a list). See Figure 3.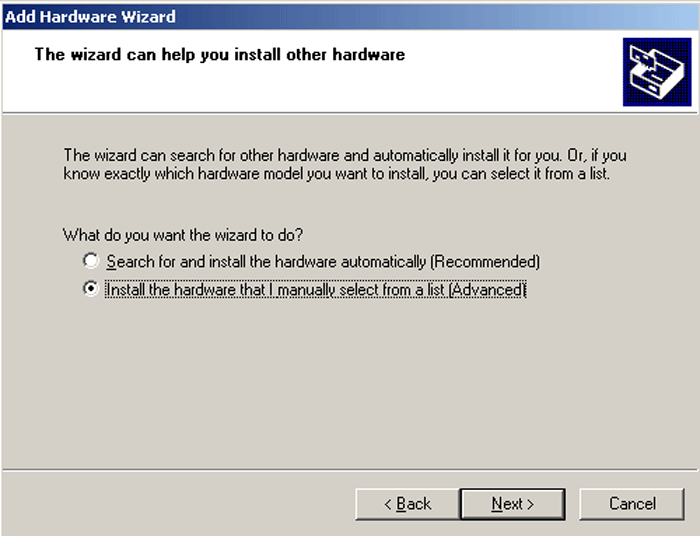 Select the Modems item (Figure 4).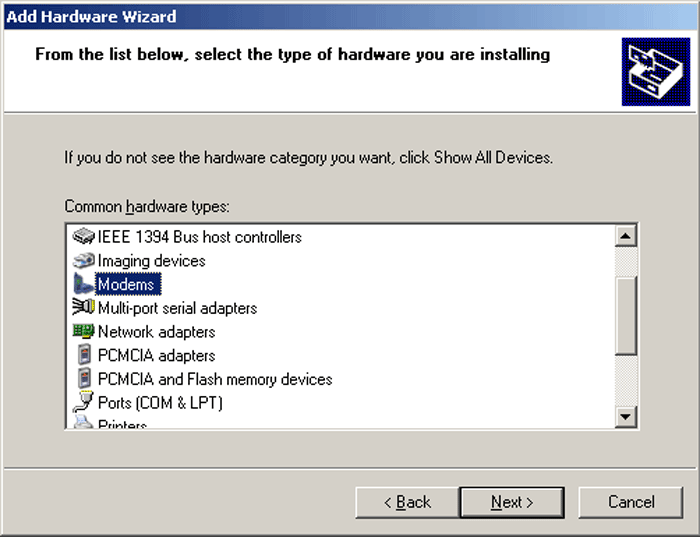 Select Don't detect my modem; I will select it from a list (Figure 5).
Select the modem driver (Figure 6).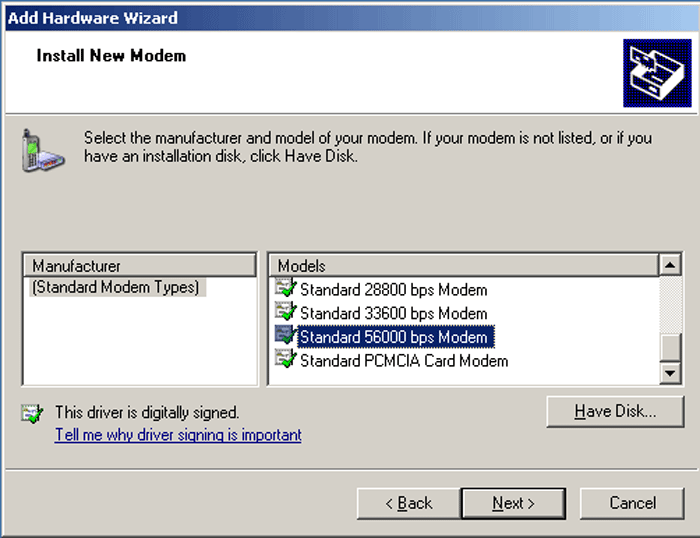 Select the port for the modem to be installed (Figure 7).
After you have selected the port for the modem, you can start to install and configure the GSM Modem protocol.
You can find the installation and configuration instructions on theGSM Modem Connectivity page.
One of the steps you need to take is to select the GSM modem or the COM port your device is attached to (Figure 8).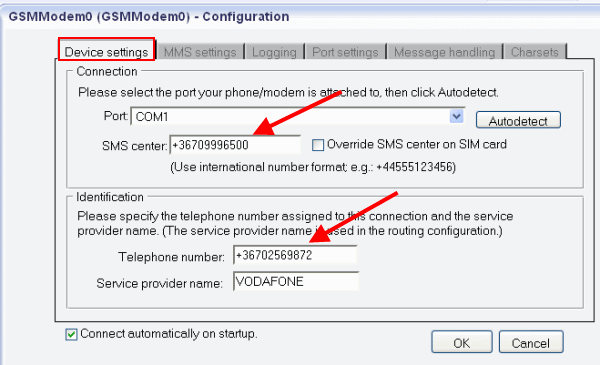 More information



Next page: CMS Error codes