If you are working on telephone solutions, please check out the Ozeki VoIP SIP SDK.
It can be used to create VoIP client and server software.
Running the example code
Starting application
Start the C#.NET application. Click the Compose message button .
Fill in the Recipient and Message Text boxes, and click the Send button.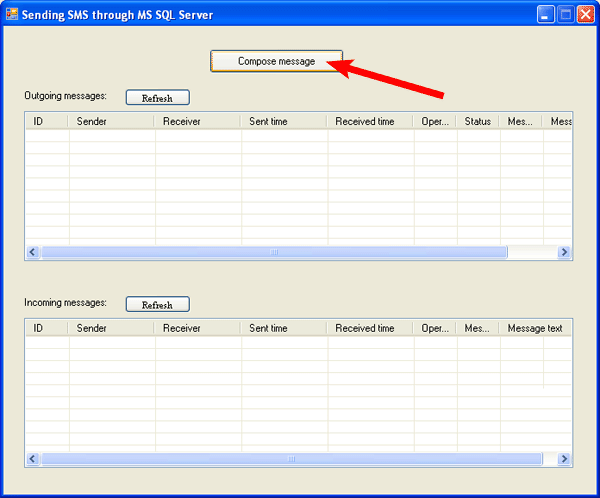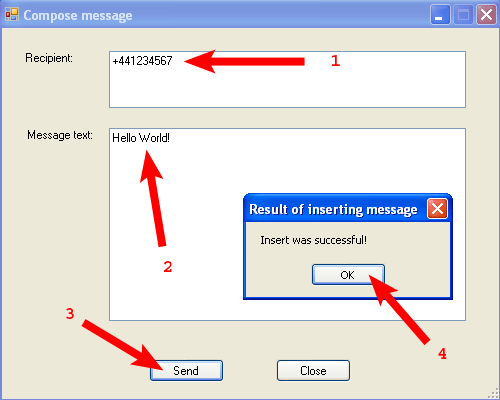 Dig deeper!
People who read this also read...
Data field change
Ozeki NG Installation Guide
SMS Message Types
RS232 Serial Cable and Industrial Modems
IP SMS Gateway
Supported phones and GSM devices
Message statuses in database
Database table layout
FAQ



Next page: Registering remote objects